Improve your English vocabulary
while browsing
the web
Use it with your studies, English course or in your free time.
Backed up by science and developed at the LMU and TUM.
The first 500 users cas use it for free. Forever.
Useful
Tool
Look up words on the webpages
you read and learn them from
the content that matters to you.
Practical
Tutor
Elia suggests useful words to learn and warns you of common mistakes while you browse.
Custom
Exercises
Created from the content you browsed and targeted at the problems you had.
Get the Most
out of Elia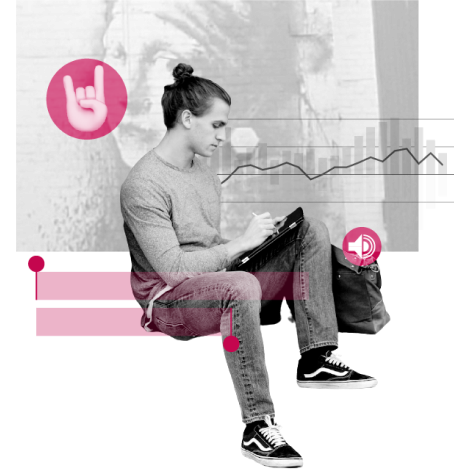 100% secure
🔒 GDPR compliant and encrypted
Install the Chrome plugin

for the tool and tutor functionalities while browsing.

Not using a Chrome browser? Download it here.

Download the app

for practice in custom exercises.

It is possible to use only the plugin or only the app but we recommend using both for a better learning experience and results.

Trust us, the combination creates the magic!
Developed
at the LMU & TUM
Current Team
Past Contributors
Aisulu
EXIST Project
Mar 19-Feb 20

Alejandro
EXIST Project
Mar 19-Feb 20
Sweety
IDP Project
Oct 18-May 19
Antonio
IDP Project
May 18-Nov 18
Mandy
IDP Project
Oct 18-May 19
Tuba
IDP Project
May 18-Nov18
Wenjian
IDP Project
Oct 18-May 19
Rinita
IDP Project
Oct 18-May 19
Drilon
IDP Project
Oct 18-May 19

Murat
IDP Project
Oct 18-May 19

Vanessa
IDP Project
Oct 18-May 19

Saner
IDP Project
Oct 18-May 19

Arda
IDP Project
Oct 18-May 19

Parika
IDP Project
May 19-Nov 19
Somaia
IDP Project
May 19-Nov 19
Rinkita
IDP Project
May 19-Nov 19

Frank
IDP Project
May 19-Nov 19
Aleena
IDP Project
May 19-Nov 19
Sumant
IDP Project
May 19-Nov 19

Omar
IDP Project
May 19-Nov 19

Aldi
IDP Project
May 19-Jan 20
Simon
IDP Project
Oct 19-May 20
Martin
IDP Project
Apr 20-Aug 20
Ali
IDP Project
Apr 20-Aug 20

Natalia
Volunteer
Apr 20-Jul 20

Peter
Volunteer
Apr 20-Jul 20

Matej
Volunteer
Apr 20-Jul 20

Patrik
Volunteer
Apr 20-Jul 20